Like a Xenomorph to the flamethrower, absolute loose nail James Stokoe's new run with IDW on an official Alien story is looking like it'll melt more than just minds in this preview from Paste.
Stokoe's created licensed work in the past with IDW on Godzilla: Half-Century War and Godzilla In Hell. Both are monuments to their source material, and true adaptations in that Stokoe is sure to not let the weight of cannon get in the way of a total aesthetic retake. And yeah, even the king of kaiju isn't safe from continuity hell.
His drawing style is highly obsessive. Heavy detail with just a formative nod to technicality is a stellar fit to the acid-oozing, organic plethora of Giger-esque alien technology, gum and tape bound space suits and dank, abandoned industrial structures.
Quickly inhale this preview of Dead Orbit before waiting for the cold dark space of that empty spot on your bookshelf to be filled this April.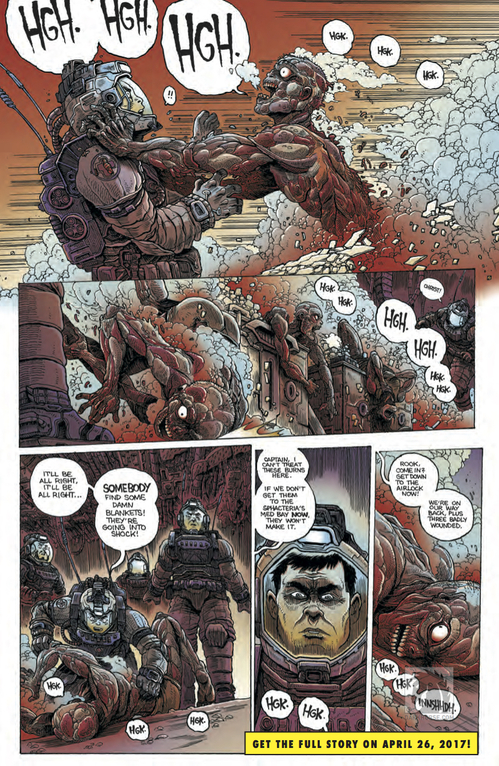 Aliens: Dead Orbit/Predator: Hunters Ashcan Cover and Interior Art by James Stokoe